4 March 2020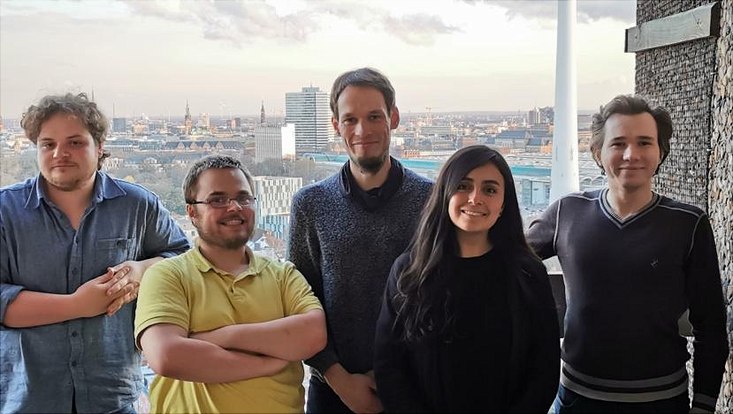 Photo: Torben Lange
A new CHAMPP Student Council was elected and consists of the following members:
During the QU-Day on the 21st of January, we officially took over from the old student council. At this first meeting, we had the chance to speak to members of the old council, as well as Michael Grefe, representing the Excellence Cluster Office, and a few interested students and postdocs. 
We discussed various projects of the student council, such as addressing the current state of PhD salaries and the future challenge of integrating the new physics institutes moving over to campus Bahrenfeld. We would like to thank all participants in this useful discussion and the former student council members, who offered to share advice and experience wherever needed.
As the new student council, we represent every PhD student associated with the cluster's fields of research. But to ensure that we do so in the best and most effective way possible, we will need your input! If you have any ideas that could improve the life of PhD students, suggestions for lectures, courses or social activities that you feel are missing or that we could help with organizing, or if you have a problem that we might be able to help you with, for instance as mediators, please do not hesitate to contact us! We can be reached at qu-studentcouncil"AT"desy.de, or you can contact one of us personally.
Even if you personally do not have any ideas or suggestions, you can help us and your fellow PhD students by signing up and promoting the champp-students mailing list. This list is not only used to make important announcements, but also to organize the student council elections.
If you would like to speak to us in person, or just find out more about our activities, we encourage you to attend the open discussion sessions which we will host at every QU-Day. The next opportunity to meet us will be at the QU Annual Meeting 2020, which takes place from the 16th to 18th of March. 
For more information about the council and what we are doing, please visit here.
The CHAMPP Student Council
---