DESY Summer Student Programme 2020
The 2020 programme will take place from July 21 to September 10.
17 December 2019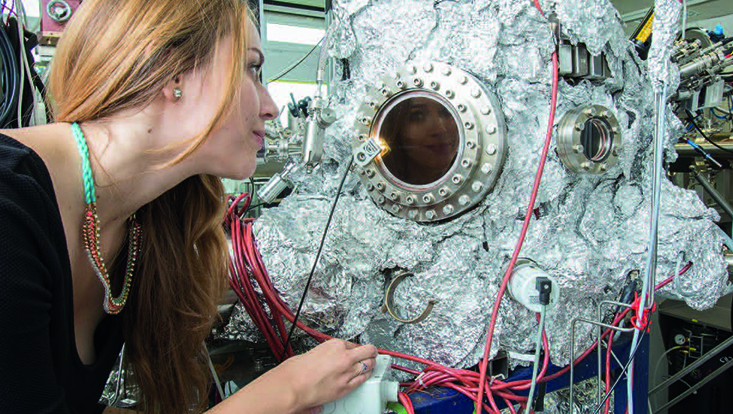 Photo: DESY
Each summer DESY offers students in physics, related natural science disciplines or computing the opportunity to participate in its research activities. About 100 students from all over the world take part in DESY's research and attend the lecture program. The online application is open now and will remain so until 1st Feb 2019.
Each summer DESY offers undergraduate students in physics, related natural science disciplines or computing the possibility to participate in the research activities of the laboratory. Selected candidates join in the day-to-day work of research groups at the DESY Laboratory in Hamburg or Zeuthen (Berlin) and participate in one of these activities.
While the work in the groups is the main activity, there will also be a series of lectures (given in English) related to the research done at DESY. Visits to the accelerators and experiments are also included in this programme.
Elementary Particle Physics, Astroparticle Physics and Accelerators
Projects in the analysis, software or detector related fields of experiments in elementary particle physics (ATLAS, CMS, ILC, BELLE II, ALPS II) and astroparticle physics (CTA, IceCube), development of particle accelerators and detectors, theory or computing.
Photon Science
Summer students join groups at DESY and European XFEL which address fundamental and applied questions in the fields of physics, biology, chemistry, crystallography, materials and geological sciences, computing and engineering. This includes research with synchrotron radiation on molecules, soft matter, solid-state and nanomaterials, the development of new experimental techniques based on synchrotron radiation and lasers and the theory of interaction of matter and light.
Application
The application deadline is 31 January 2020. Qualified applicants should have completed three years of full time studies at university level by summer 2020. All participating students will obtain financial support.
If you want to apply for the 2020 programme please check the page who can apply.
If you have any questions please check first if you can find answers on our webpages and in particular in the FAQ. In case you cannot find the answers please write to summie-org"AT"desy.de.
An announcement poster can be found here.
---