Beate Naroska Guest Professorship
Cluster of Excellence Quantum Universe launches junior and senior guest professorships for the first time
9 January 2020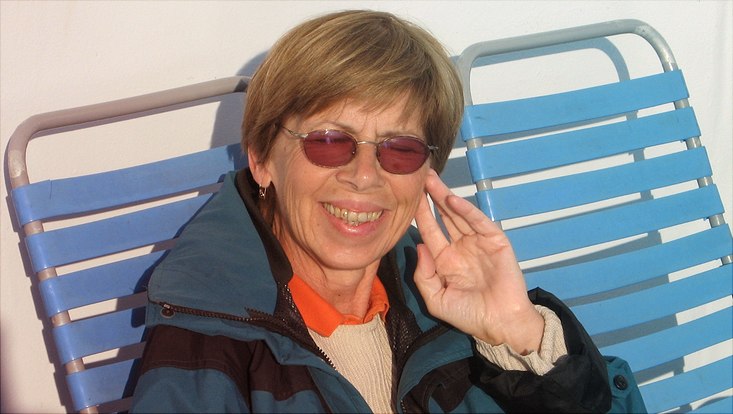 Photo: Joachim Meyer
In honour of particle physicist Beate Naroska, who taught and conducted research at Universität Hamburg from 1989 to 2008, the Cluster of Excellence Quantum Universe is offering both a junior and senior guest professorship for the first time in 2020 in cooperation with DESY. The guest professorships address young female scientists as well as established researchers in the fields of physics of the Higgs boson, dark matter, gravitational waves and quantum theories, who are active role models for female colleagues beyond their scientific work. Nominations and applications for the guest professorships are possible until 24 January 2020.
The Beate Naroska Guest Professorship contributes to the promotion of outstanding international women scientists as well as to the worldwide research focusing on the relation of mass and gravity. In the future, the Cluster of Excellence Quantum Universe will annually award two guest professorships to successful women scientists. The selected researchers will receive a prize money of 7,500 euros for the senior visiting professorship and 5,000 euros for the junior visiting professorship. The funding programme includes an invitation to spend up to six months in Hamburg and offers the guest scientists excellent conditions for their research. During their stay in Hamburg, the researchers have the opportunity to participate in the scientific activities of the Cluster of Excellence Quantum Universe. Contributions to the training of young scientists are highly appreciated. The guest professorship includes allowances for travel and living expenses and, if applicable, support for childcare during the research stay in Hamburg.
Beate Naroska
Particle physicist Beate Naroska (1943–2008) was a professor at Universität Hamburg from 1989 to 2008. During this time she was one of the leading scientists of the H1 experiment at DESY's HERA collider. As a professor, she was a mentor for many students and young researchers. Beate Naroska studied physics in Göttingen and Hamburg. After her diploma she received her doctorate at Universität Hamburg under Martin Teucher. From 1971 to 1978 she worked at CERN, where she conducted research on proton–proton scattering and on the development of multiwire proportional chambers.
---
Contact
Universität Hamburg
Cluster of Excellence Quantum Universe
Diversity Officer
Luruper Chaussee 149, Room 116
22761 Hamburg