"What Were You Wearing?" - Exhibition on sexualized violence and false victim blaming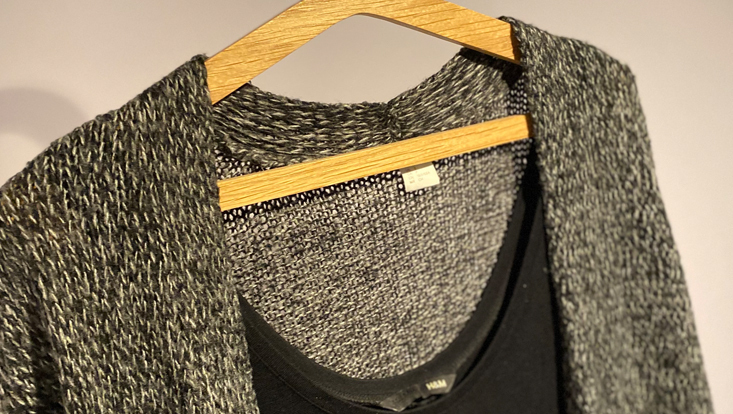 Foto: Emely Unger
When: Tue, 31.01.2023 12:00 PM until Thu, 23.02.2023 8:00 PM
Where: CUI: Advanced Imaging of Matter, Luruper Chaussee 149, 22761 Hamburg, CFEL-Foyer
Victims of sexual assault are often asked about the clothing they were wearing at the time of the assault. This gives the impression that they may be partly to blame for the assault. At this point, the exhibition "What were you wearing?" wants to counteract with assistance, facts and targeted education. Initiated by the Cluster of Excellence "CUI: Advanced Imaging of Matter" at Universität Hamburg, the exhibition, conceived by Emely and René Unger, will be on display in the foyer of the Center for Free-Electron Laser Science (CFEL) on the Bahrenfeld campus from 31 January to 23 February 2023. The exhibition is directed against victim blaming and false questions, and shows items of clothing that are modeled on those worn by victims at the time of the assault. In this way, it provides insights into the emotional world of those affected and makes it clear which questions can hurt and which statements can help (in English and German).
When: 31. January to 23. February 2023
Where: CFEL, build. 99, Luruper Chaussee 149, Campus Bahrenfeld
Opening hours: Monday to Friday, 11 a.m. - 8 p.m., Saturday and Sunday, 10 a.m. - 4 p.m.
Admission: free
While the exhibition is open to all interested parties, there will be an accompanying action month on the Bahrenfeld Campus, with events reserved for students, staff and researchers of the cooperation partners.
Cooperation partners:
Universität Hamburg's personal counseling with a special focus on sexual discrimination and harassment, Deutsches Elektronen-Synchrotron, Max Planck Institute for the Structure and Dynamics of Matter, European XFEL GmbH, PIER – partnership between Universität Hamburg and DESY, Clusters of Excellence "CUI: Advanced Imaging of Matter" and "Quantum Universe" and LGBTIQA* Network Science and beλond.
Contact
CUI: Advanced Imaging of Matter
Tel: +49 40 42838-3632
Further information